Order early, items disappear quickly call 509-926-4076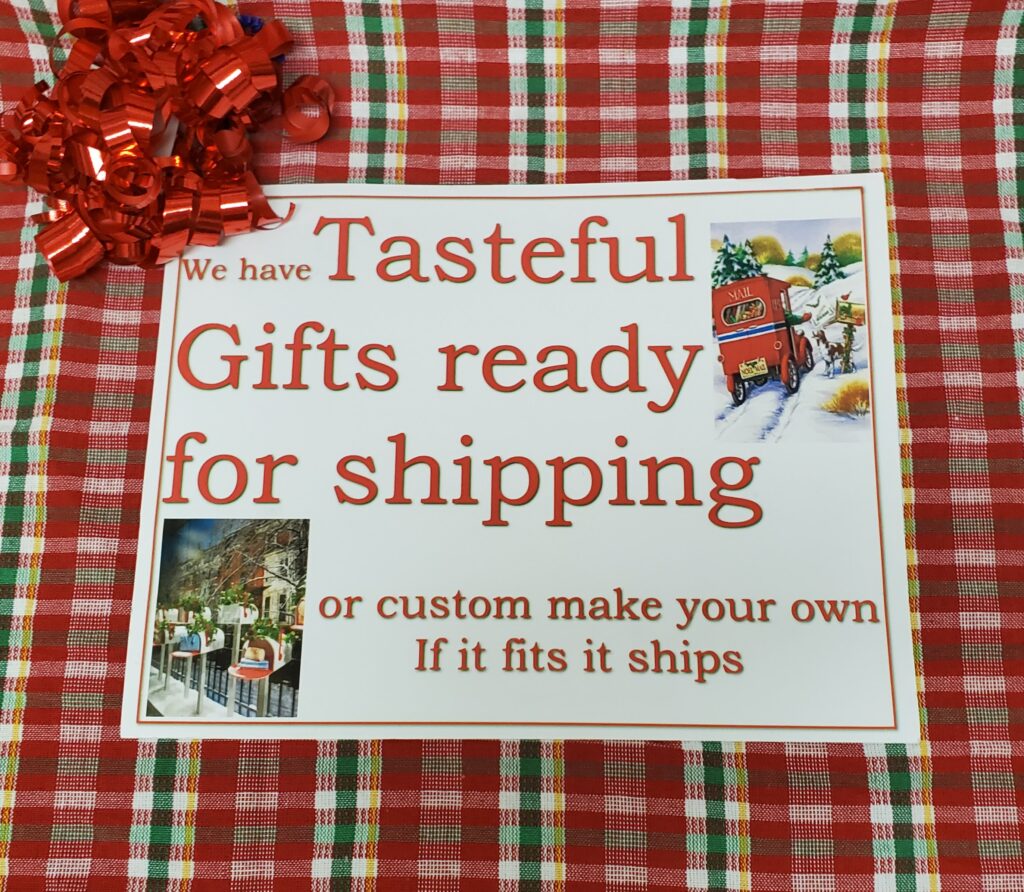 Halletts 2022 Holiday Gift Boxes or custom make your own.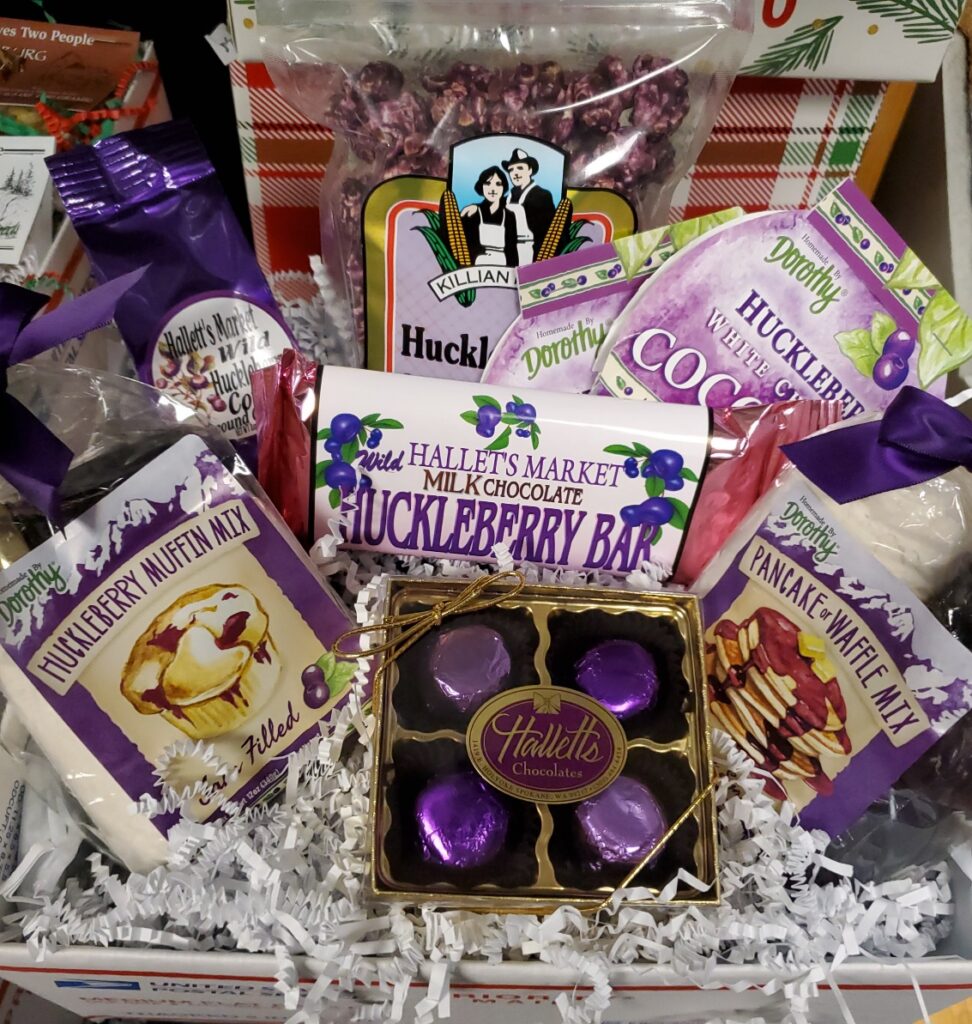 Huckleberry Sampler
Huckleberry Syrup & Pancake mix, Huckleberry Jam & Muffin Mix, Huckleberry Coffee, Halletts Huckleberry Chocolate Bar, Wild Huckleberry Popcorn, 2- White Chocolate Huckleberry Cocoas, Halletts Huckleberry Bliss $50
with Shipping & Handling $72.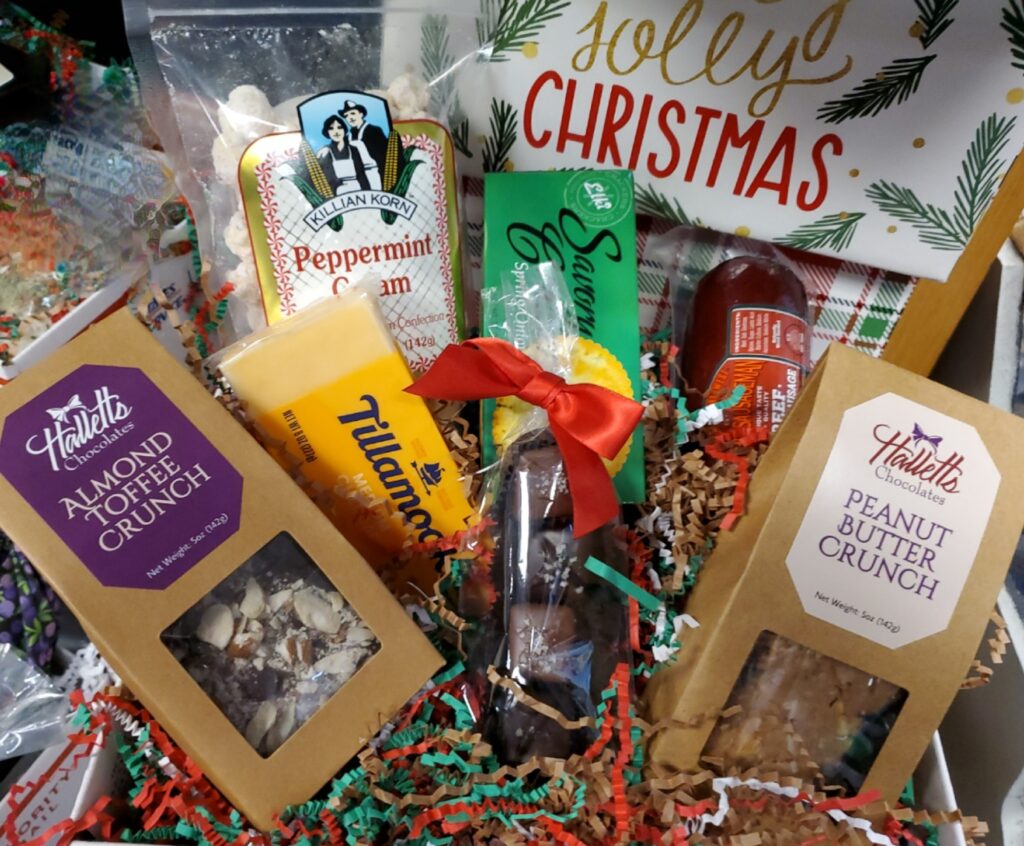 Halletts Snack pack
Halletts Peanut Butter Crunch, Dan the Sausageman Summer Sausage, Snack Crackers, Peppermint Popcorn, Medium Chedder Cheese, Hallett Almond Toffee, Halletts Sea Salt Caramels $46
with shipping & handling $67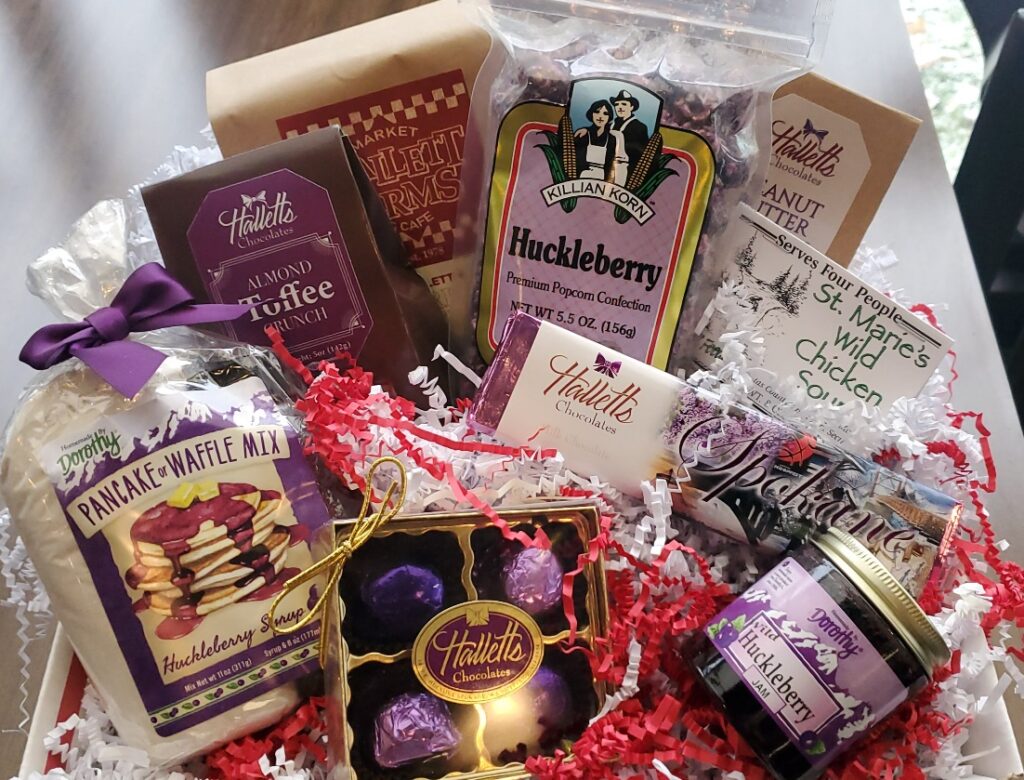 Best of the Northwest
Halletts Special House Blend Coffee, Halletts Almond Toffee Crunch, Halletts Peanut butter Crunch, Northwest Soup mix (family size), Halletts Spokane Chocolate Bar, Huckleberry Jam, Huckleberry Popcorn, Pancake mix with Huckleberry Syrup, Halletts Chocolate Huckleberry Bliss $74
with Shipping and Handling $100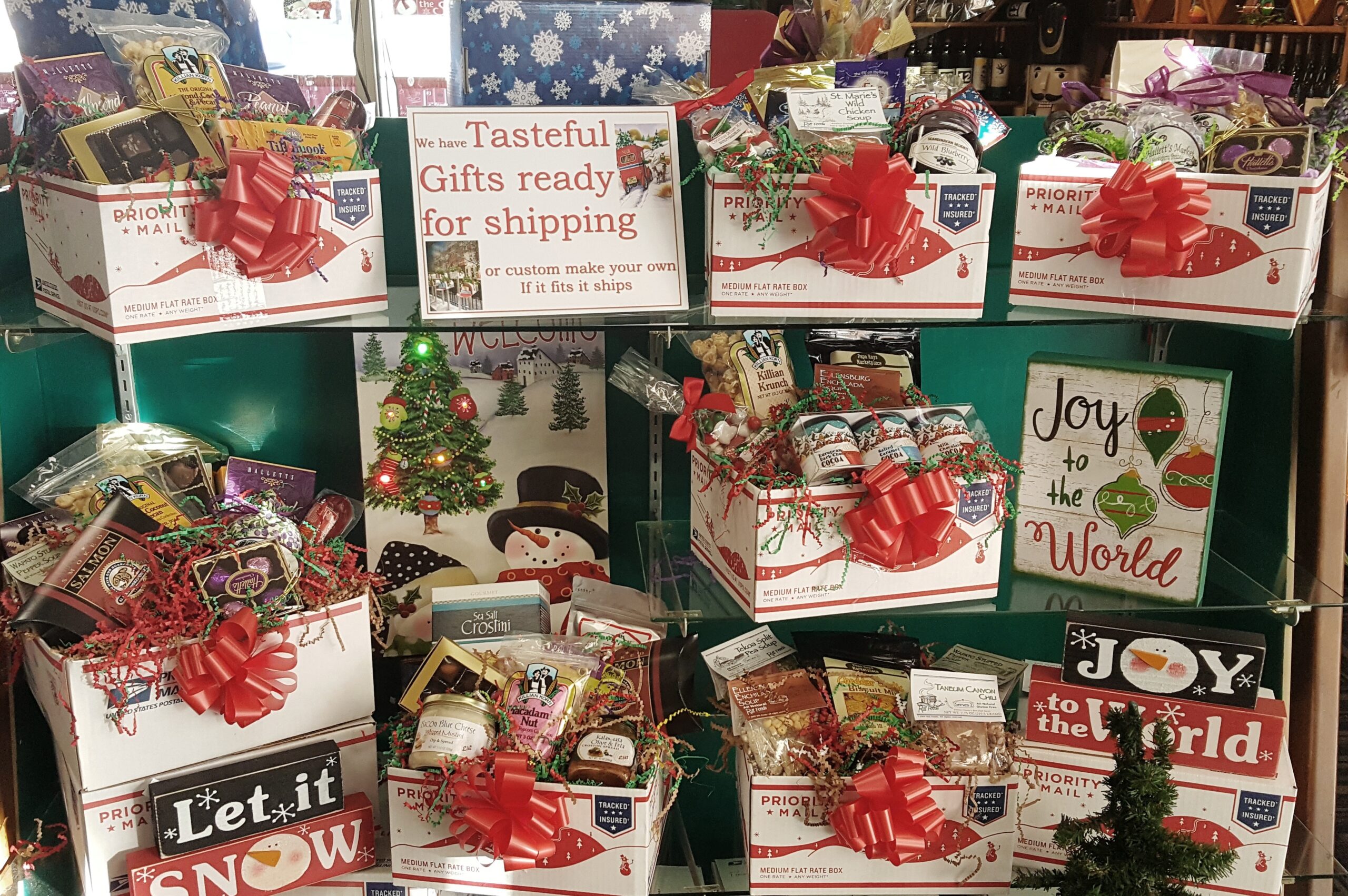 Create your own Holiday Gift Box.
Just give us an idea of what you would like to send, and a price range and we will do the rest. Stop by or Call 509-926-4076.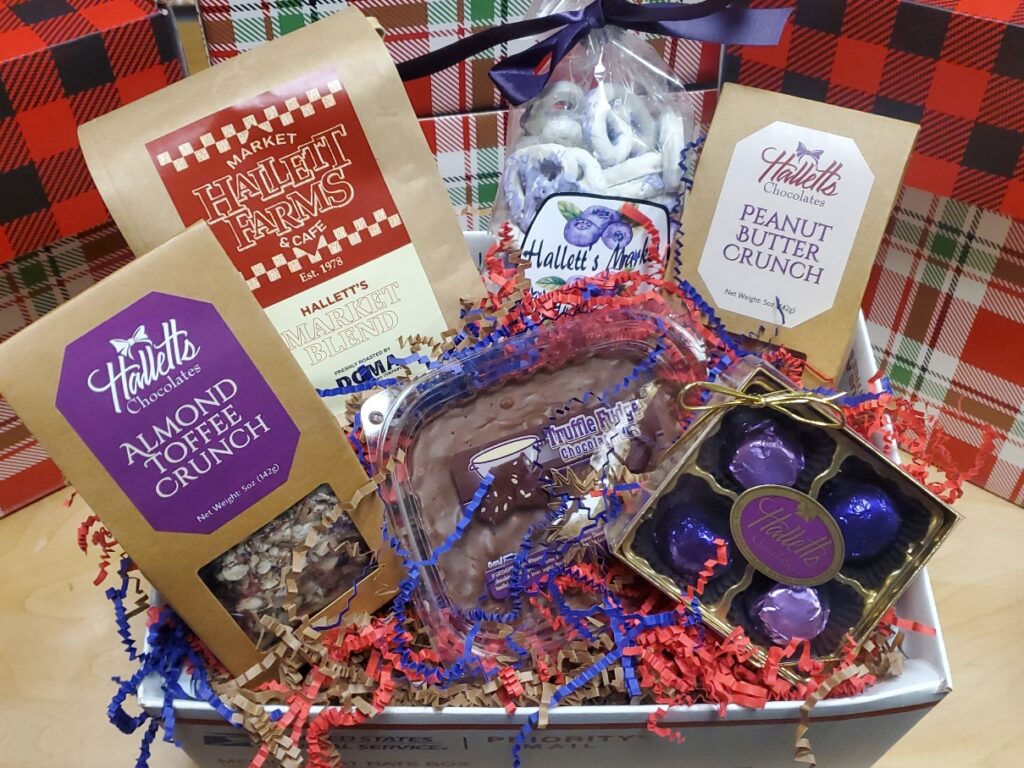 Best of Halletts
Halletts House Blend Coffee, White Chocolate Huckleberry Pretzels, Halletts Peanut Butter Crunch, Halletts Almond Toffee Crunch, Halletts Truffle Fudge and Halletts Huckleberry Bliss $52
with shipping and handling $74
CALL 509-926-4076 to place your order.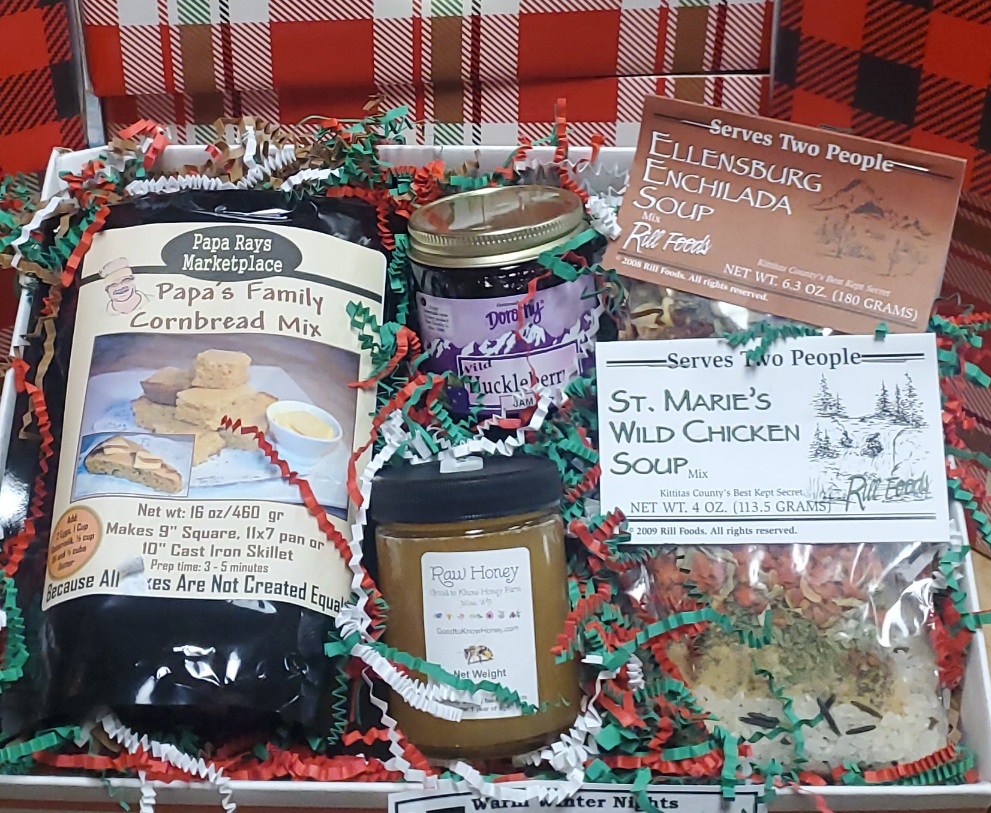 Warm Winter Nights
Two Northwest Soups mixes, Wild Huckleberry Jam, Good to Know Raw Honey, Papa's Rays Family Cornbread mix $34
with shipping and handling $56
*Substitutions will be made on out-of-stock items of equal or greater value*