Gift Baskets
Choose from our many ready-made baskets or make your own custom basket! Tasteful gift baskets for every occasion
Call and let us make a custom gift basket that conveys your sentiments in a price range that works for you!
Or anything else you can think of!
We can create gift baskets for any occasion, special event, or holiday. If you just want a custom basket, that's fine too. Just call us and let us know what message you would like to convey and your price range and we will create a customized gift basket that is sure to exceed your expectations!
Looking to make a donation?
It's hard to decide who to give to, while also making sure your donation dollars go as far as they can. We have donated hundreds of baskets over the years, and we know what it takes to get the most out of your donation. When you order a basket to be donated from your business, we can help you do just that. We specialize in baskets just for raffles, silent auctions, live auctions, and any other charity event you need a donation for.
Each donation basket includes gift wrap gear to that special event. A gift tag with an itemized list of all of the included items, retail value of the items and basket, and the person or company name that donated the basket. There is also an option to list the address, phone number, and website of the person or company that donated the basket. Not only will you get the most bang for your buck, we'll make sure to make it look amazing!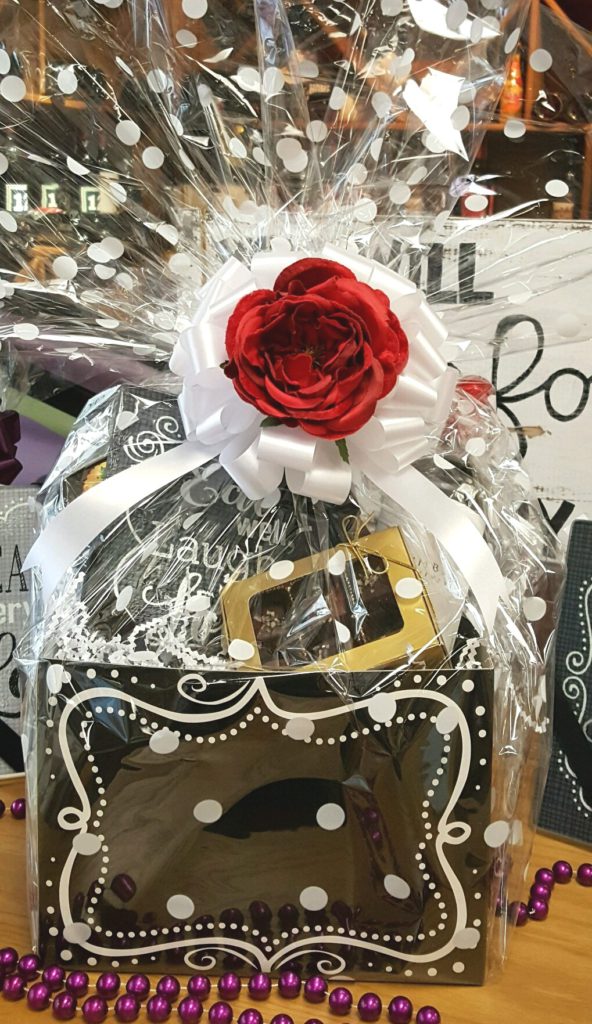 Wedding Baskets
Want to gift the newlyweds with a wonderful basket that will leave a lasting impression? Let us custom-make a basket to make the new couple's special day even more special.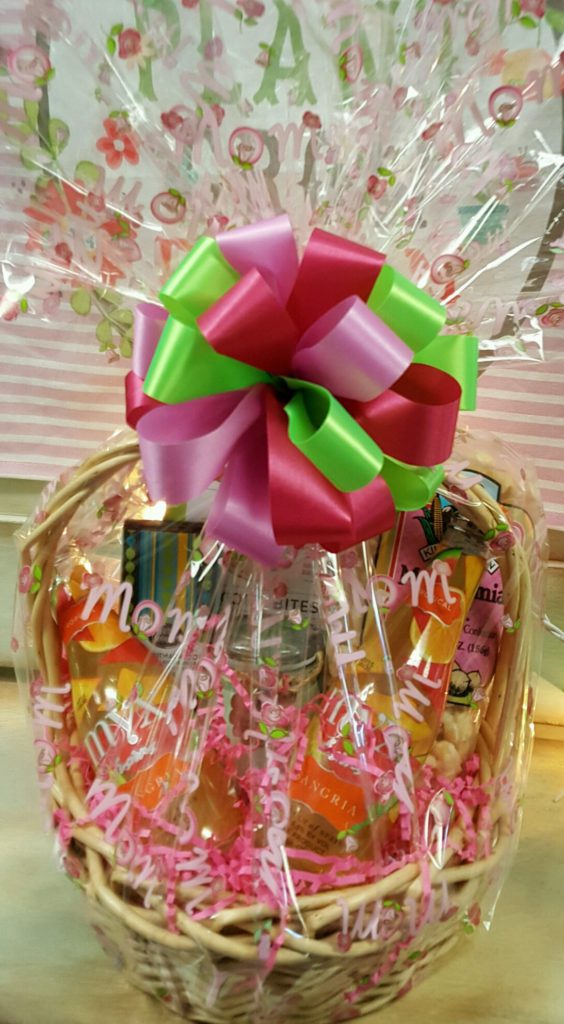 Mother's Day Baskets
Tell mom just how special she is with a basket made just for her! Fill it with all of her favorite treats from our local vendors. From chocolates to huckleberry popcorn, you're bound to find something that she'll love.
READY TO CREATE YOUR BASKET?
Call Today