We have just what you need for your next Office meeting, Party or Family gathering!
Call 509-926-4076 to ORDER your Trays
Custom made Meat & Cheese Deli Trays
Small $35.95 Medium $49.95 Large $69.95 add crackers just $3.99 more.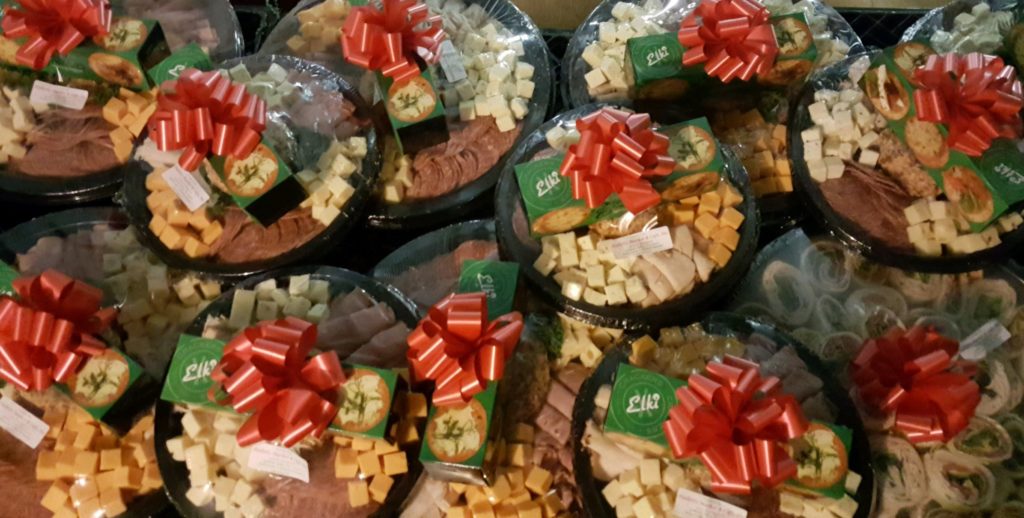 Our Fresh Deli sandwich trays are loaded with fresh lean Deli meats -Turkey, Ham, Roast Beef, Deli cheese – Swiss, Cheddar & Provolone along with veggies and fresh baked bread.
Everything Tray  includes Deli Sandwiches, Croissant Sandwiches & Wraps
Small 5 to 10 people $59.90  Medium 7 to 14 people $83.95 Large 10 – 20 people $119.80
Finger Sandwich Trays
Small 5 to 10 people $59.90 Medium 7 to 14 people $83.95 Large 10 to 20 people $119.80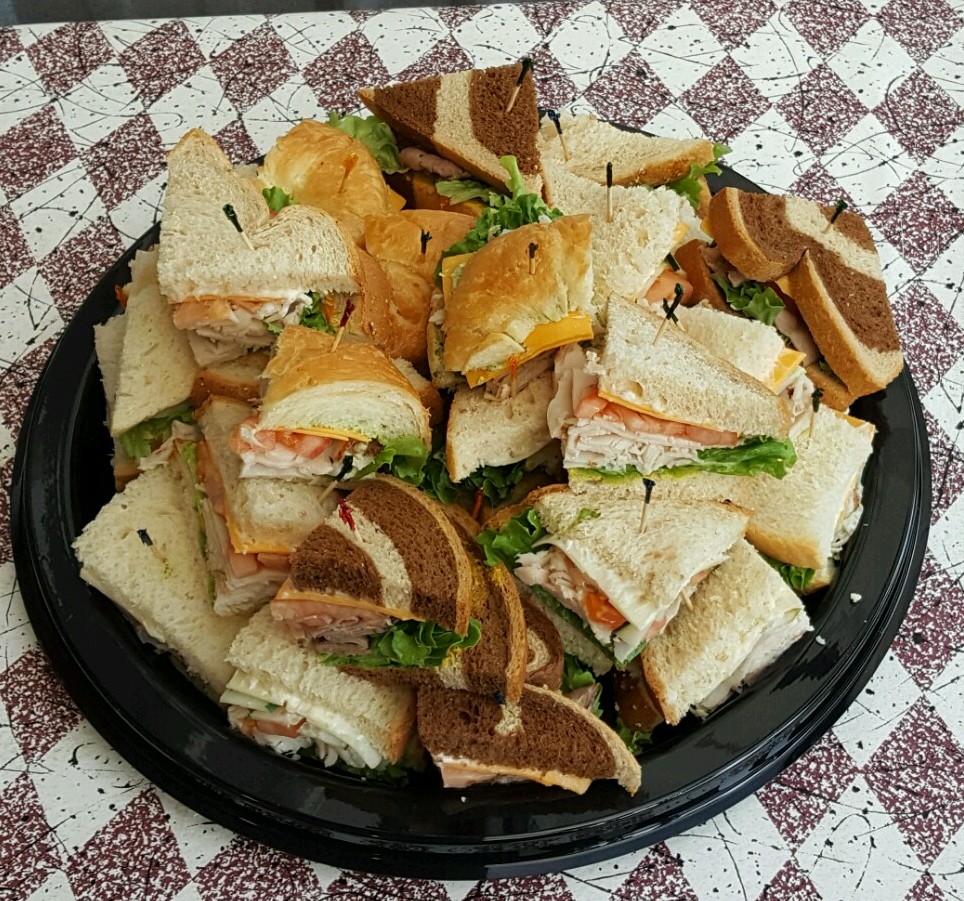 Customize your own deli tray: This tray includes chicken salad croissants and turkey, bacon, avocado, cream cheese, tomatoes, chopped romaine on a garlic herb wraps. It also includes Hallett's special dill dressing for dipping.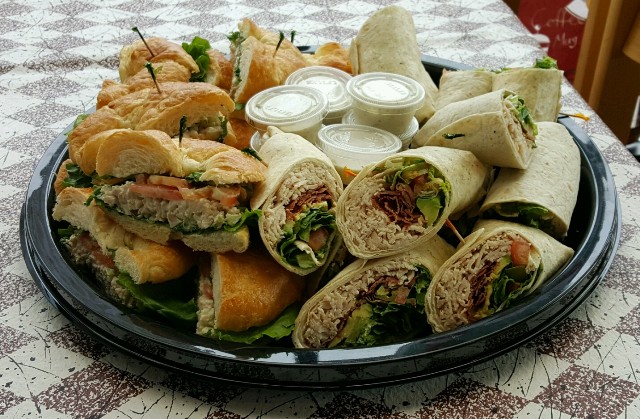 Halletts Hoagies & Low Fat Turkey Wraps – customized Trays
Hye Roller Trays – Soft Garlic Herb wrap that we spread with flavored cream cheese, topped with meat, cheese, veggies and lettuce.  Rolled and cut into pinwheel sandwiches – Yum!
Small 5 to 10 $32.50  Medium 10 to 15 $47.50 Large 15 to 20 $62.50
Fresh Pasta $8.99-lb  3 to 4 people per pound.  Several fresh pasta salads to choose from.
Dessert Trays – Brownie Bites * Monster Cookies * Chocolate Trays