Halletts Candies and Chocolates are made fresh with  only the finest ingredients!
Call today and customize your own box – all  light, all dark,  soft centers,  nuts & chews
509-926-4076
Halletts Assorted Chocolates
This tantalizing assortment includes freshly roasted nut clusters, fresh flavorful creams that are bursting with flavor and mouth watering luscious caramels. All are generously drenched in rich milk chocolate and robust dark chocolate.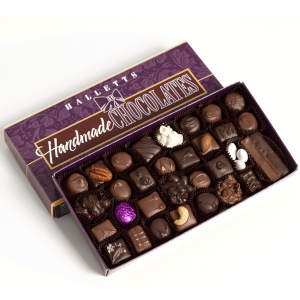 1-lb assortment $27.50  *  15 piece assortment $17.95  *  6 piece assortment $7.50
Huckleberry Bliss

 delightful, flavorful huckleberry creams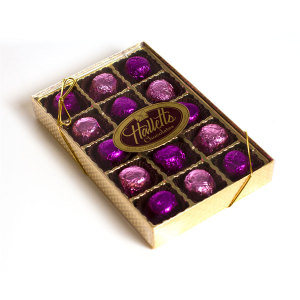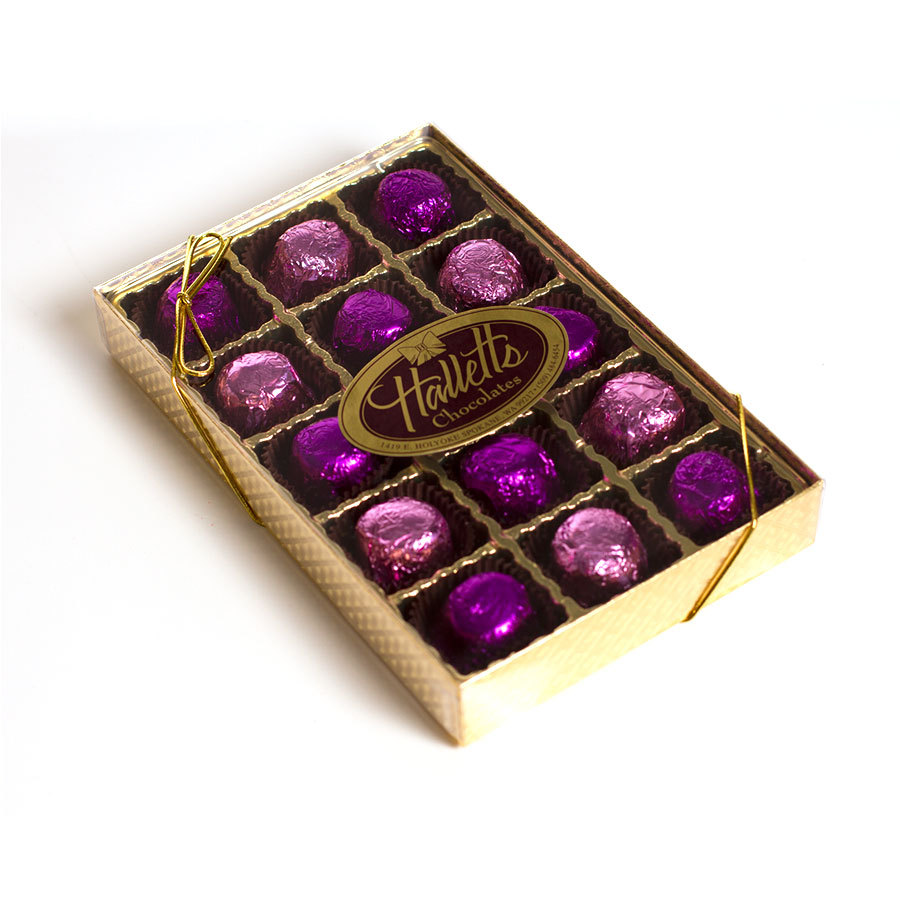 15 piece $17.95  *  4 piece $5.99
Almond Toffee Crunch – buttery toffee drenched in rich chocolate and smothered in freshly ground almonds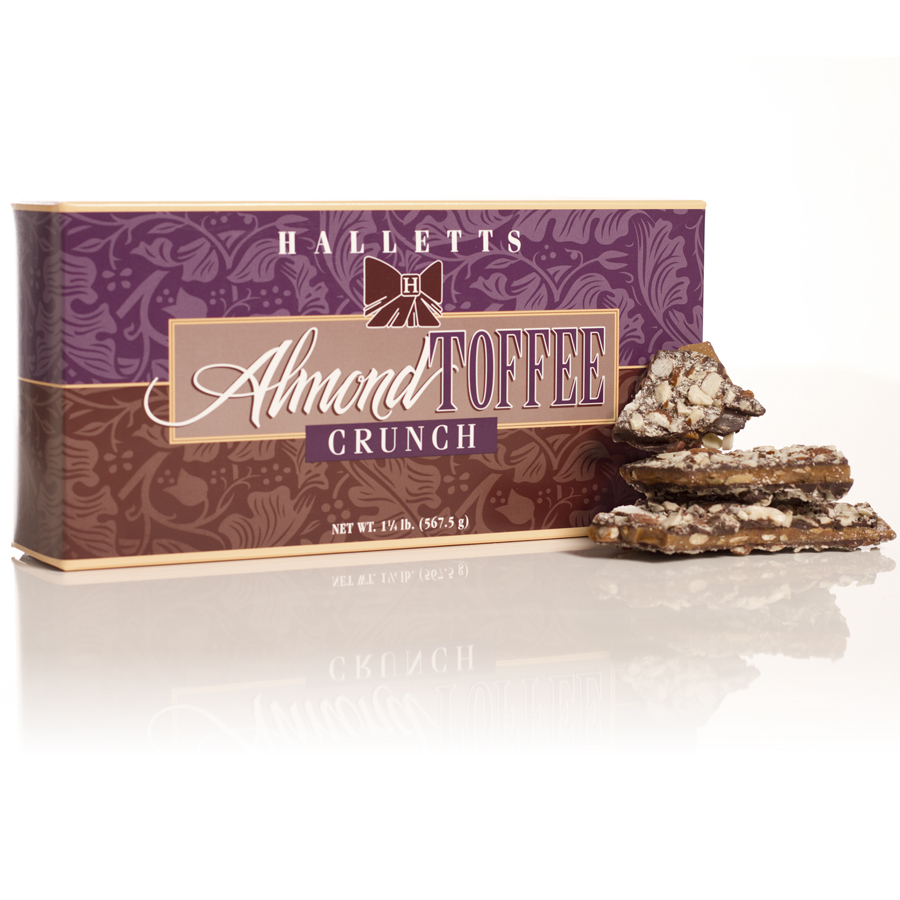 1 1/4-lb gift box $26.50  *  5 oz $7.75
Peanut Butter Crunch – tender, flaky – maded with gobs of natural peanut butter, plump roasted Spanish peanuts
1 1/4-lb gift box $18.95     
       5 oz $6.99
Sea Salt Caramels – butter caramels dusted with hand-harvested Grey Sea Salt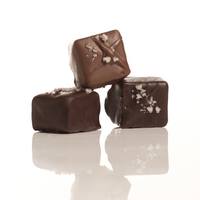 15 piece $17.95  *  6 piece $7.50